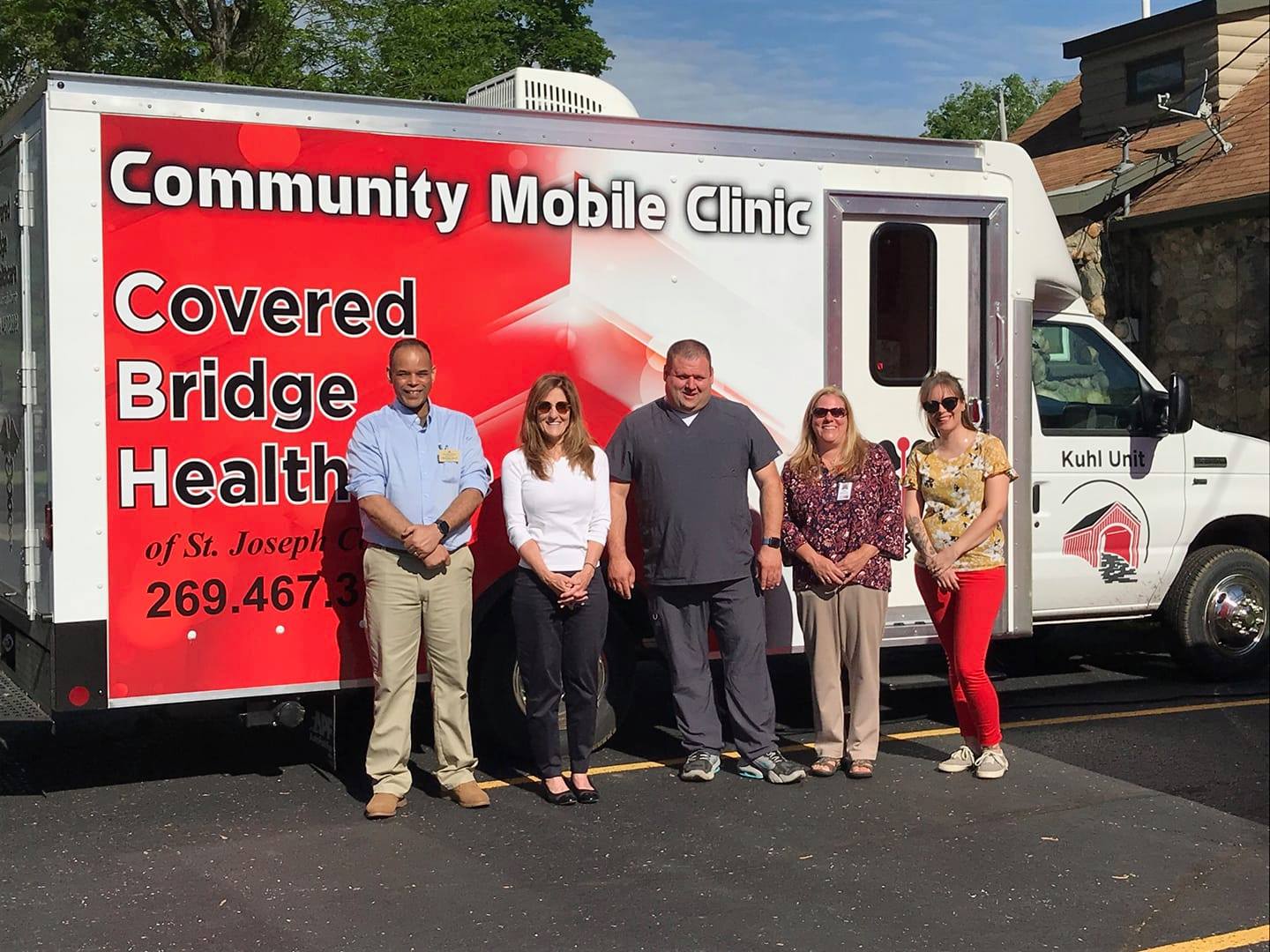 Join Our Team!
Interested in being part of Covered Bridge Healthcare?
Please view our current open positions below!
MA, CMA or RMA Position
FULL-TIME
Duties Include:
-Working under provider's direction in the scope of practice as a Medical Assistant, records, vital signs, immunizations, provides initial patient assessment, obtains concise patient history, venipuncture, and provides various clinical information and support to providers.
-Processes and posts information to patient's chart/E.H.R., educates patients and families regarding medications, treatments, and referrals.
-Employees providing direct patient care must demonstrate competencies specific to the population served, bilingual abilities preferred.
-Possess excellent communication skills in person and on the phone.
Part Time Registered Nurse – Jail
Hours: 20
Scheduled Days: Weekends
Hours Per Pay Period:40
Wage Classification: Hourly
Scale: Based on experience
About us:
Covered Bridge Healthcare of St. Joseph County is a federally funded health center, serving the needs of St. Joseph County Jail. Our clinical staff is here to serve the health and service needs of all. CBH is a Federally Qualified Health Center (FQHC). Covered Bridge Healthcare of St. Joseph County offers a quality assurance program that focuses on giving all our patient's top-notch quality care.
Qualifications: (You must have….)
Provide patient services & assistance
Verify/collect patient information
Records patient information into EHR
Collects Vitals (Temperature, Blood Pressure, Pulse, Weight, Height)
Collects & Performs Lab tests/Documents results
Collects & Records Medical History
Prepares patients for Examination
Maintains a Clean work environment
Stocks & Maintains office supplies
Removing Sutures
Changing Wound Dressing
Distribute Medicine
Effectively respond to occasional emergency situations
Care to substance abuse patients (not required)
Locked Unit Experience (bonus)
Triage based on need for medical care
Effectively communicate with Corrections Officers
Strong verbal & communication skills
CBH provides an excellent benefit package: 
Competitive Wage Scale

Health Insurance, HSA Allowance

Vision, Dental Insurance

Paid time off, plus 10 paid Holidays

Life, STD & LTD 

Tuition Reimbursement

Monday through Friday Schedule